Open Positions
Querencia siempre está buscando profesionales dedicados y trabajadores para unirse a nuestro equipo de operaciones. Si cree que sería un activo importante en cualquiera de las vacantes disponibles que se enumeran a continuación, envíe su CV a QRH@QCabo.com
Querencia is always looking for hardworking and dedicated professionals to join our operations team. If you feel you would be a strong asset in any of the available vacancies listed below please send your CV to QRH@QCabo.com
*Domino del idioma inglés/*Proficient in English
A&B / F&B
Supervisor de Restaurante* / Restaurant Supervisor*
Cantinero* / Bartender*
Meseros* / Waiter*
Ayudante de Mesero* / Back waiter*
Cocineros de línea / Line cooks
Stewards / Line cook
Campo de Golf / Golf Course
Ayudantes generales / General course assistants
Property Management
Administrador de Propiedades* / Property Manager*
Asistente de administrativo* / Administrative Assistant*
Seguridad / Security
Agentes de prevención A* / Property Security A*
Agentes de prevencion B / Property Security B
Actividades / Activities
Instructor de Surf y actividades acuáticas* / Surf and water activities instructor*
Planta de Tratamiento / Proccessing Facilities
Ayudante de operaciones / Operations Assistant
Urbanizacion e Infraestructura / Urbanization & Infrastructure
Ayudante de topografía / Topography assistant
Construcción / Construction
Residente de obra / Residencial construction worker
Administración y Finanzas / Administration & Finance
Almacenista / Warehouseman
Jardinería / Gardening
Jardineros / Gardeners
Mantenimiento de Edificios / Maintanence
Alberquero / Pool maintenance
Christian Adadera
Occupation: Caddy/Valet
Years at Querencia: 2 years
Testimonial: At Querencia, I've had the opportunity to grow in my career as a caddy and have developed a deep appreciation and love for golf. While it's been hard work since I started with little experience as a caddy, I've had the full support of my directors and coworkers. Now I feel confident in my role and proud to be a part of the team! I look forward to improving my skills and growing with the company.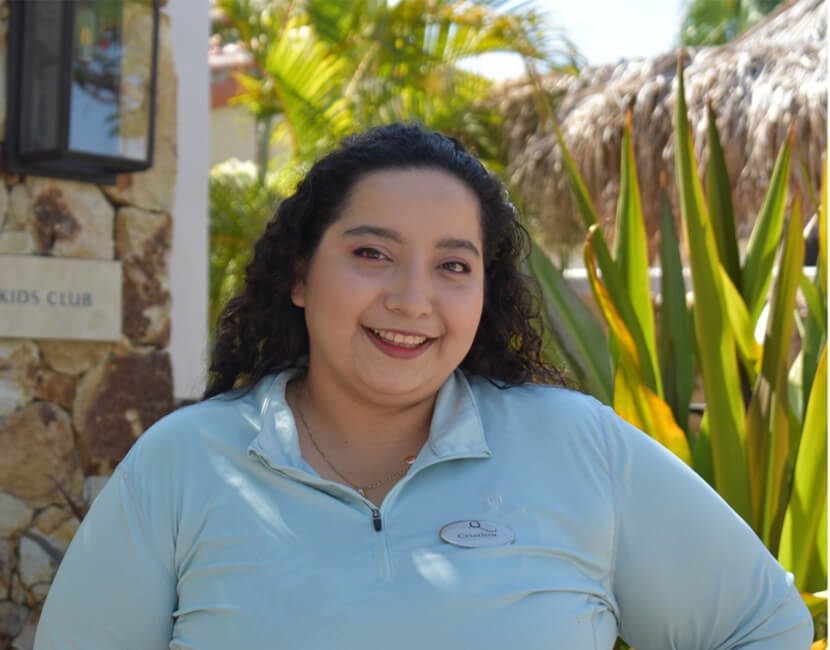 Ana Christina Figueroa
Occupation: Kid's Club Receptionist
Years at Querencia: 5 years
Testimonial: As a Kid's Club receptionist, working is like coming to play! Over the last five years with Querencia, I've fostered meaningful connections with the Members and feel like an extension of their families. The environment here feels like home and my directors truly take an interest in my well-being, physically and mentally. I feel lucky to be a part of this team and love making memories with all our Querencia kids.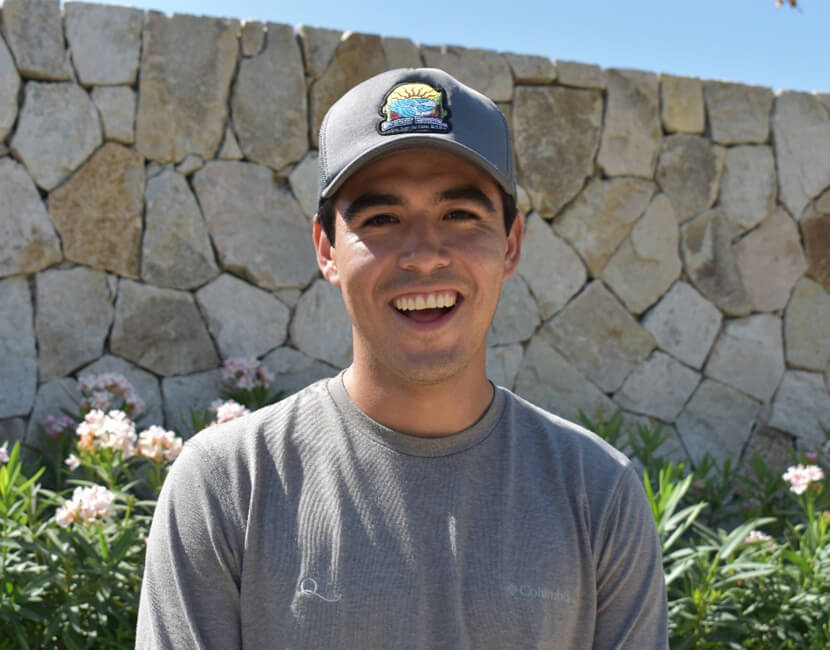 Joel Ramirez
Occupation: Outdoor Activities/Mountain Bike Pro
Years at Querencia: 2 years
Testimonial: Working at Querencia has allowed me to pursue my passion for the outdoors and has propelled my growth as a pro-Mountain Biker. I get to do what I love every day and help with the overall development and expansion of the outdoor activities program. New ideas are highly encouraged by my directors and coworkers are always willing to work as a team. Every day I'm excited to meet new people and explore opportunities for growth in my career.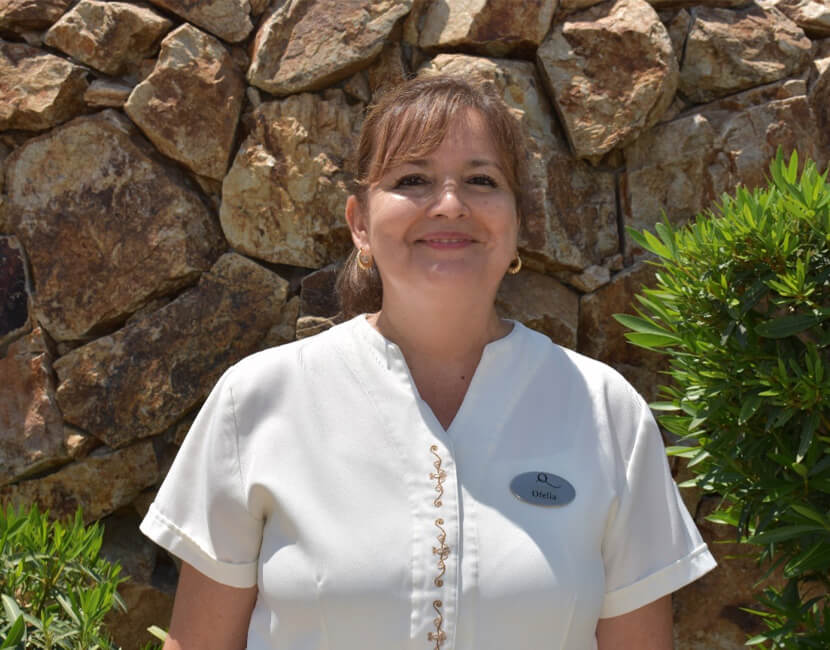 Ofelia Alejo
Occupation: Spa Receptionist
Years at Querencia: 10 Years
Testimonial: As a working mother, maintaining a work-life balance has been a high priority and over the last ten years at Querencia, I've felt highly supported in this aspect. My directors and coworkers have been there to help if I need to leave to take care of my child. The company has also supported my child's development by providing essential school supplies, such as textbooks, pens, pencils and more. For these reasons, Querencia feels like home and I feel privileged to be a part of this team.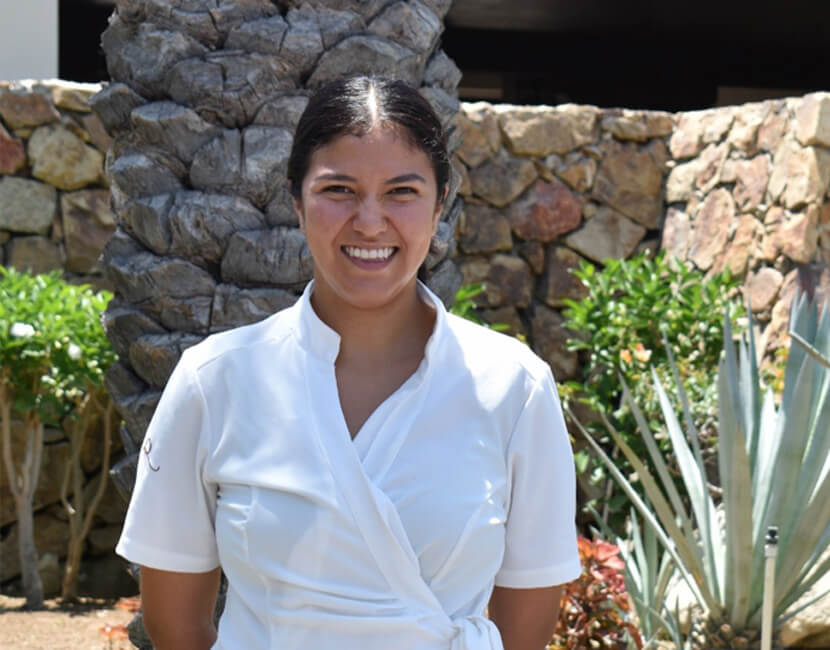 Mariana Joyce Garcia
Occupation: Concierge
Years at Querencia: 6 months
Testimonial: Although I'm new to the company, I already appreciate the stable environment that Querencia provides compared to my previous workplaces. The property is a beautiful place to work and Members are kind and caring. Everyone seems happy in their respective roles and always willing to help if I have any questions. Even though I have a lot to learn in my current position, I look forward to the opportunities ahead for me at Querencia.