Surf
Querencia is home to some of the best surfing Cabo has to offer, including Acapulquito beach right in our backyard. Surf spots like "Old Man's" and "The Rock" offer ideal conditions for surfers of all skill levels from May to October.
Beach
Acapulquito beach is Cabo's hidden gem. The gentle tide makes it a perfect springboard for surfing, whale watching and paddle boarding.
UTVs
Explore each corner of the Baja on the back of a UTV through either a private or group excursion to get your adrenaline fix.
Trek
Exhilarating hiking trails lead you from the mountains to the sea, leaving you feeling refreshed and reinvigorated with every step.
Catamaran
Our custom 50-ft Fountaine Pajot motorized catamaran is available to our Members for charter. Breathe in the warm, salted breeze on a family outing or watch the sun descend over the edge of the sea on an intimate sunset cruise.
Bike
Custom flow trails wind and climb between graceful palms and ancient cacti, connecting riders to miles of open desert.
Diving
The nearby Cabo Pulmo preserve is home to one of the world's healthiest coral reefs, a haven for tropical fish and marine life.
Snorkeling
Snorkelers will delight in a close-up encounter with the worlds largest fish, the whale shark. Continue your snorkeling adventure swimming with playful sea lions, and listening for humpback whale songs.
Beach Club
Our Beach Club offers resort amenities you'll love to make a part of your every day. At the Club, Members can enjoy our restaurants, family-friendly pools and so much more.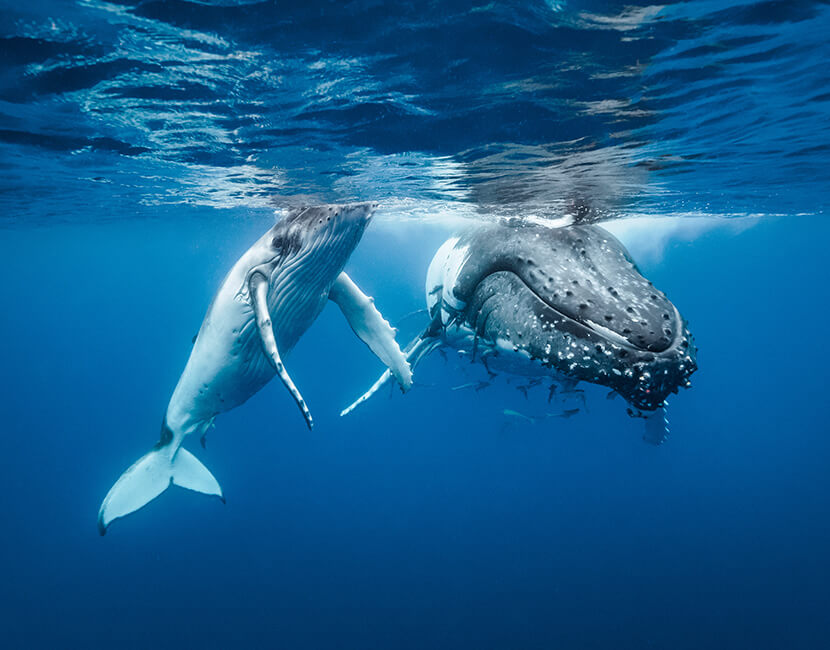 By the Sea
The waters surrounding the southern Baja are rich with marine life—like lively dorado and yellowtail, magnificent gray whales and vibrant coral reefs—making our waters the ideal destination for deep sea fishing, snorkeling and scuba. Closer to shore, waves lap on the sandy beaches inviting Members to unwind and relax beneath the sun. 
Explore the Possibilities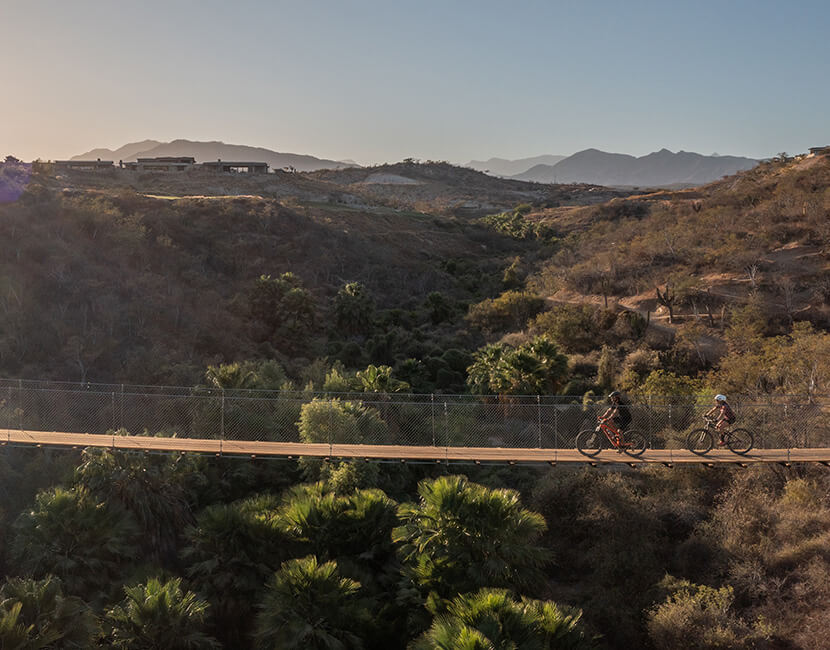 By Land
The Baja Peninsula is objectively beautiful—but look closer at a map of our community and you'll find adventure like none other. Miles of trails beckon explorers—on foot or bike—to experience the property from every possible vantage point. If you're seeking respite over a rendezvous, our property is home to a number of pools, a spa and attractions that will rejuvenate your mind, body and spirit.  
Forge Your Own Path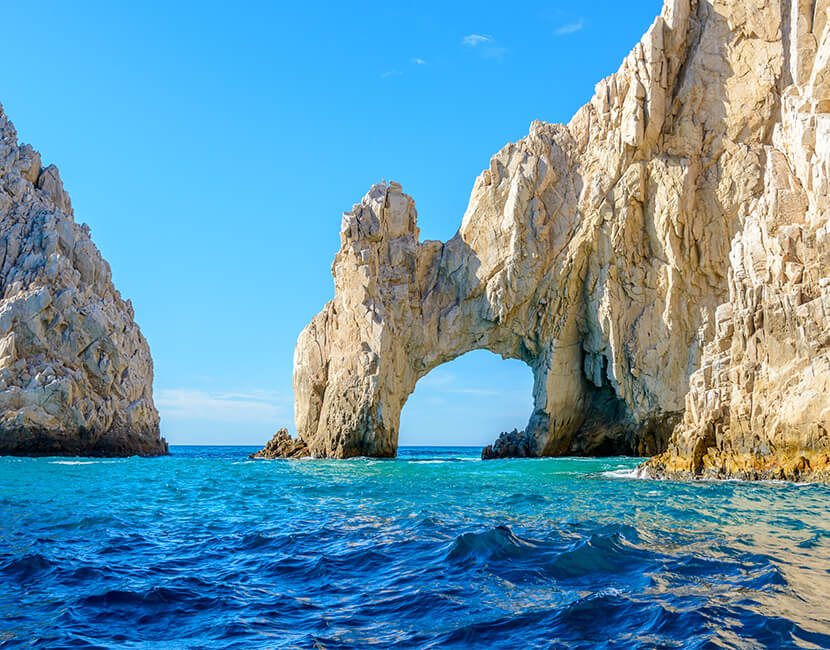 Explore Cabo
Located just miles from San Jose del Cabo and Cabo San Lucas on the southern Baja peninsula, Los Cabos was once a sleepy fishing village. Today, the rich cultural tradition of the area remains both within Querencia and in the surrounding areas. The cobblestone streets of San Jose are lined with boutiques, art galleries and exceptional authentic eateries.  
Through Q Travel, you can plan excursions to destinations throughout Mexico.  
See the Baja